Why should I work with SFI
Most people goes through their life with working 40 hours a day for 40 years and have in retire with $ 40 in the bank.
Is that the live you want to life?
I did chose that is not I want when I stop working,I want to spend my last years in living the live ,travel around even try help as much I can others to have better live.
Therefore I am putting up this site so I can help others to be free. Free to do what ever people want to do,spend more time with the family,travel and see more
And learn more about the world.I say you never learn if you don't travel and see for your self what is going on in the world,how people live in each country and how the culture are in each country but to gain that you have to have some work who gives better than you have now.
On the internet is billions of people each day seeking for opportunity to buy or to have business.
I am now in business with SFI and I have been looking for long time for the right opportunity and when I did see and join SFI I did see what simple solution they have to offer.
Free teaching, you chose your own speed, U get reward for what you are doing, you can get nearly all the needs in the internet shop.
The best part is you earn as affiliate for each sale you make in the shop, either you self or others.
What is SFI?
You can read more about that in http://sfijob.com/what-is-sfi/
Your sponsor are always willing to assist you and answer all the question you have. The question is what is the first thing you do when you join SFI?
I did first read SFI Basic,now have SFI basic gone into Lunchpad, after that I did read all lessons in Lunchpad but not all at the time maybe 1 or 2 lessons each day .
The daily task is go to do list every day there you both learn how the SFI works and earn Versapoint .
After you have learn this it is good to read SFI rules of success where you will learn how to grow your business each day, work with workers
Think big, you make it happens no one else and lot more.
Remember though it look like it is complicated it is not, just take each step slowly and get familiar to the SFI site with explore and see how it works then you see it is easy to do.
Visit my Leadership Page for the latest tips, contests, and more for our team at: www.sfimg.com/leadership/10935837
Join me, Gudmundur Joelsson, and I'll personally help you build a second income with top rated SFI—now in its 19th year! Click here to join my team and get started FREE today!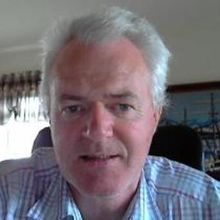 [exit_revolver id="1″]